Personal Support Worker (PSW) Services
Home care based on your needs
CareHop believes everyone has the right to live independently in their own home, even when they need additional health care due to aging, illness, injury, or surgery. 
We specialize in providing enhanced home care that gives you the support you need when you need it most. Our PSW services include tailored personalized care plans that focus on what matters to you and your family. With a CareHop personal support worker on your side, your loved one will receive quality home care delivered with a smile that brings joy and sunshine into their home every day.
Consistent and compassionate personal support workers
Our care team will get to know your loved one and use our unique matching system to ensure they're paired with a PSW with whom they can build a trusting, friendly relationship. We believe that creating strong, consistent relationships will enhance the care experience for both the client and the caregiver, creating better days full of happiness and sunshine. Consistency is vital, therefore, if a staff change is necessary, we'll inform you ahead of time to arrange a smooth transition. 
Our PSWs are fully trained, insured, and carefully screened. They are supported by Registered Nurses from the Care & Clinical Management Team who perform regular supervisory visits to ensure your loved one is safe and happy, answer all of your questions, and give you peace of mind.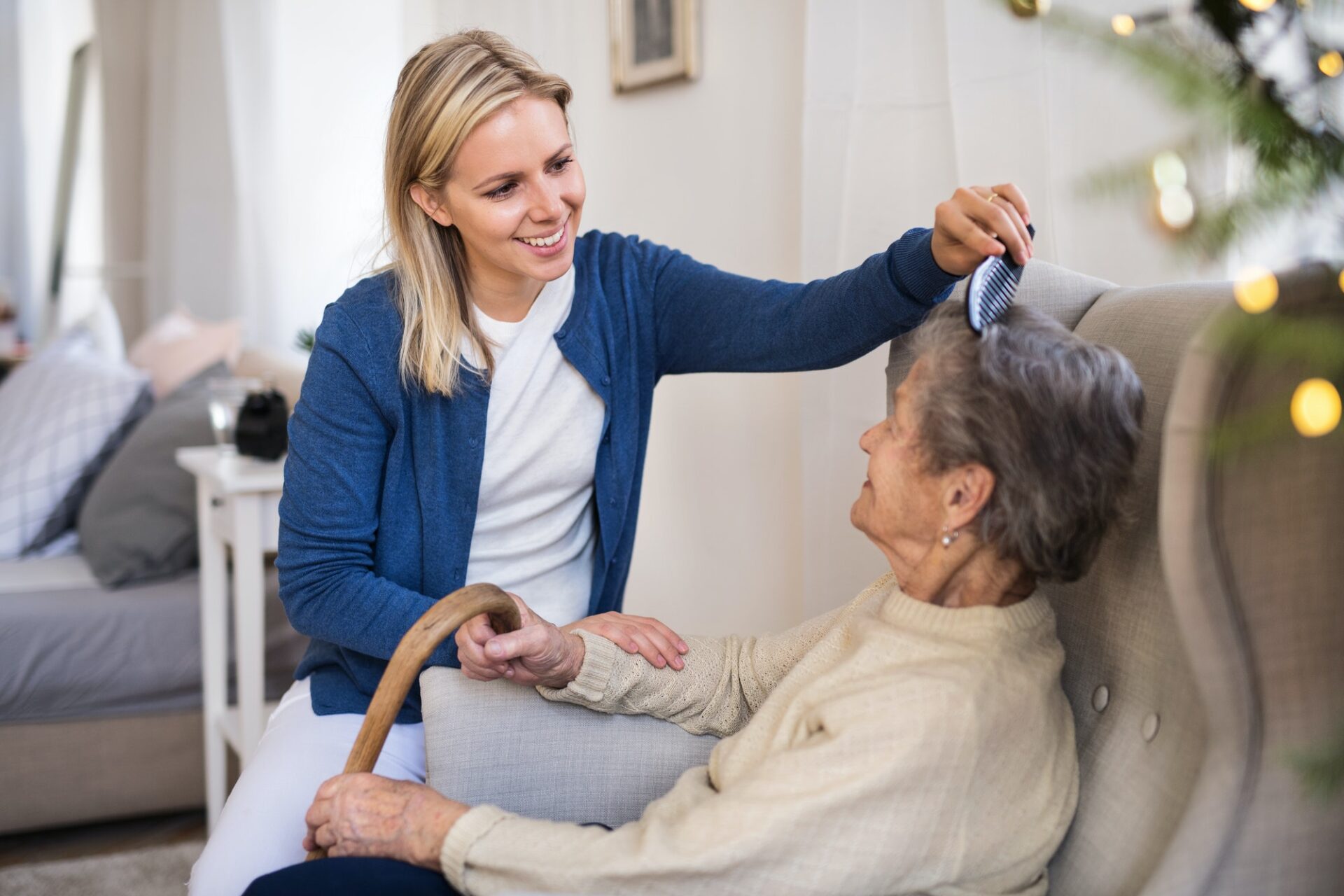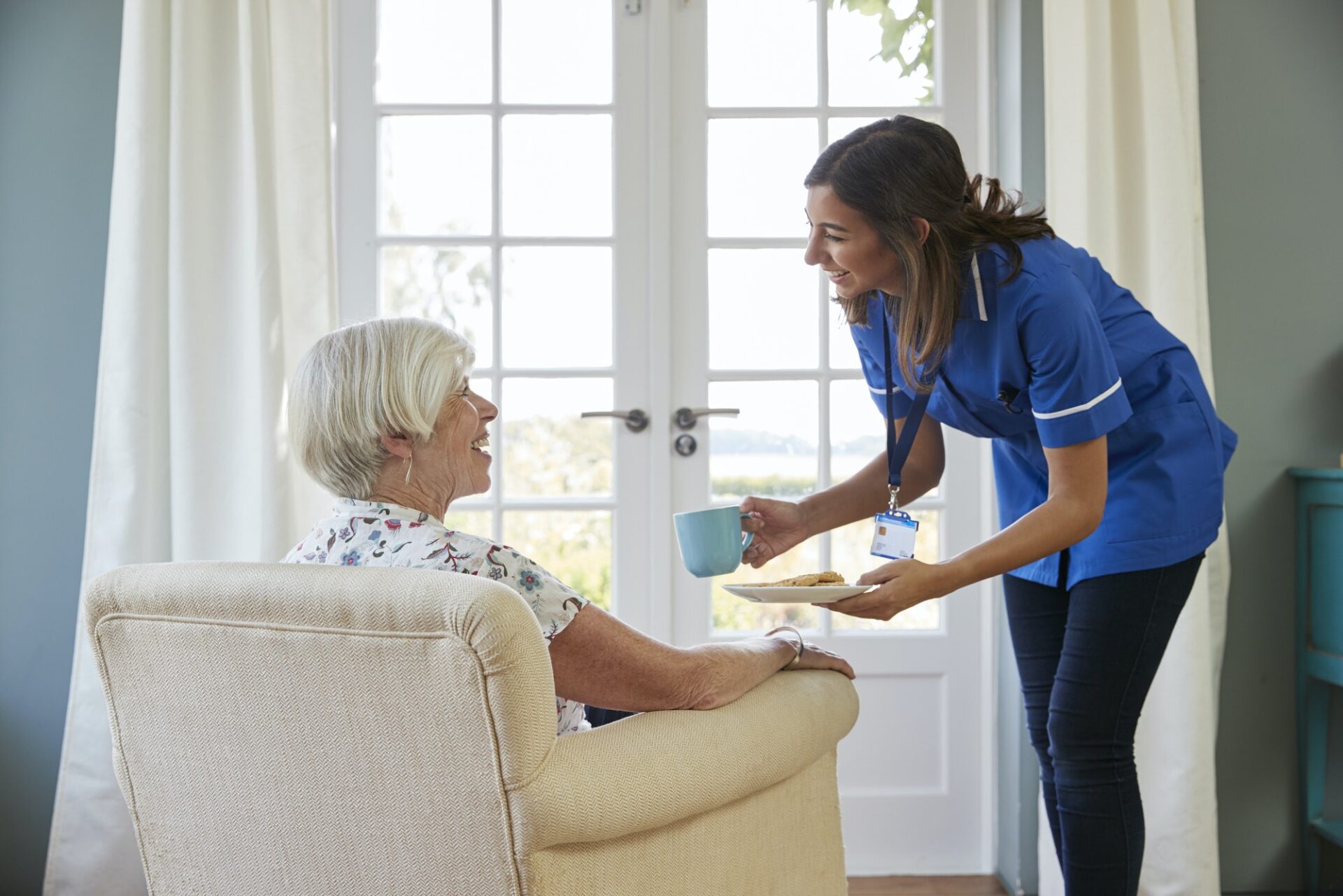 Professional In-home care and support for everyone
Our PSWs assist people of all ages who need professional home care to help maintain an optimal quality of life. We provide support for conditions related to natural aging, cognitive and physical impairments, stroke, and many more rehabilitative or chronic illnesses.
Assist with personal hygiene
Assist with ambulation
Medication assistance and monitoring
Specialized care such as catheter care, bowel routines, ROM exercises, RX cream application.
Specialized care (i.e.: palliative, dementia, Alzheimer's and total care)
Companionship
Meal preparation
Light housekeeping
Assist with errands / special outings
Laundry, ironing and folding
Quality health care at any location
Whether your loved one is at home, in a hospital, reactivation care centre, or long-term care facility, your CareHop personal support worker will meet all of their health needs while providing an elevated level of care.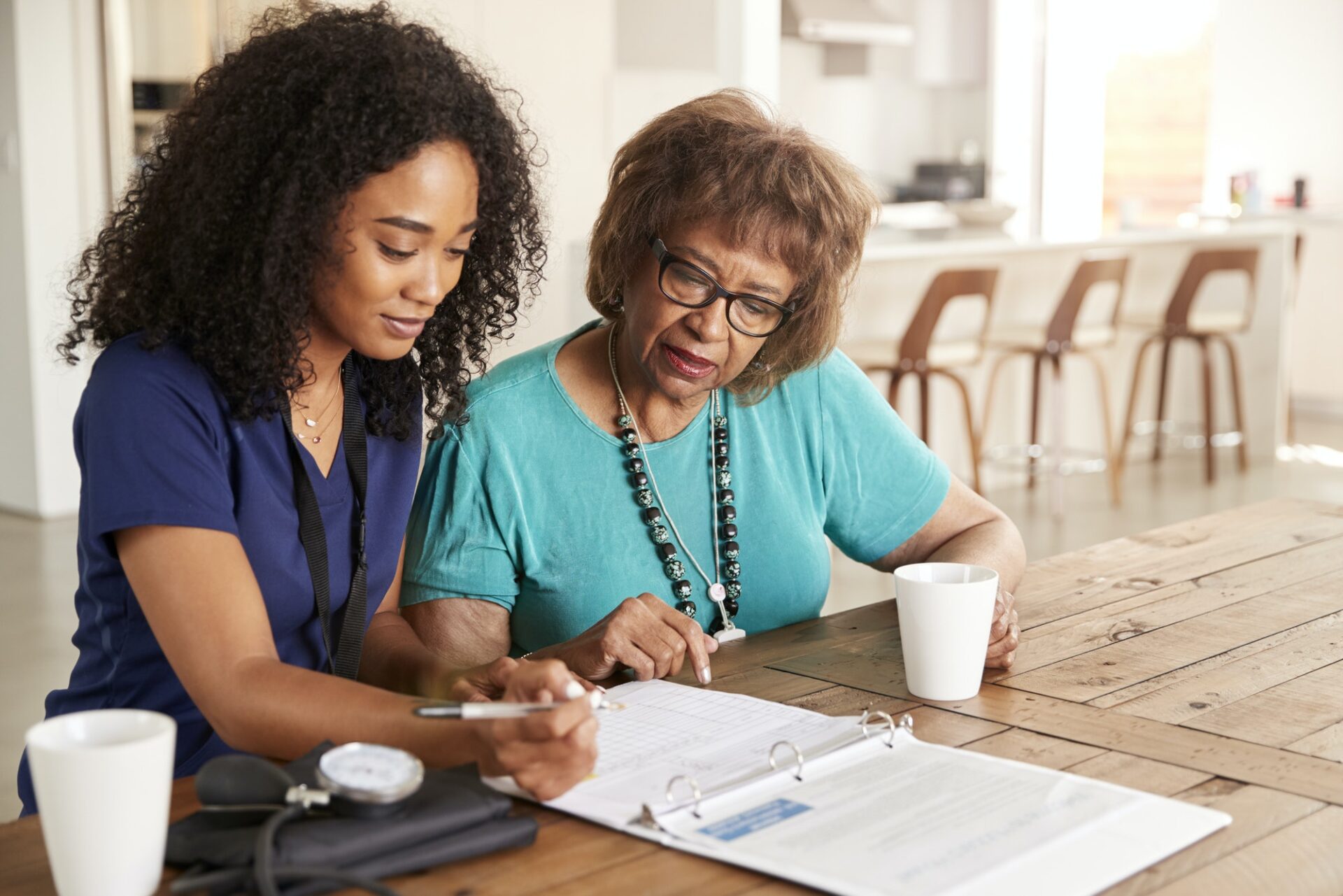 Fully-managed personal care plans tailored to your needs
We don't believe in a "one-size-fits-all" approach to health care. CareHop care managers will work closely with your family to create a personalized care plan that addresses your loved one's health care (medical or non-medical) needs. We can also coordinate with your Home & Community Care Support Services (HCCSS, formerly known as LHIN)  to ensure your loved one is always getting the right level of care.
Your CareHop PSW can assist you with a wide range of services, including: 
Personal care (hygiene, dressing, bathing, grooming, and more)
Assistance with physical mobility
Homemaking
Meal preparation
Companionship
Medication reminder and assist
Accompaniment to and from medical and personal appointments
CareHop promises respectful, empathetic home care provided by our professional health care team. Our PSWs are fully qualified to assist you on a day-to-day basis and identify your changing needs for optimal continuing care for as long as you need it.
Quality PSW health care when you need it
When your loved one is discharged from the hospital or diagnosed with a condition that will require immediate support, we'll meet with you as soon as possible to discuss their health care program. CareHop will provide excellent care and offer guidance on what we feel could enhance their health and well-being.
With CareHop, we treat our clients like family. Consider us your partners in bringing joy, sunshine, and excellent care into the life of your loved one!
How it Works
Our process makes in-home care easier for your family.
Step 1
Contact our team
Fill out the form or call us 24/7 to book a free consultation with one of our care experts.
Step 2
Free Consultation
Talk to one of our experts to discuss care plan and options. The consultation is free of charge and there is no obligation.
Step 3
Arrange a Home Visit
Your loved one is matched with the perfect caregiver.
Step 4
Care Starts
Our caregiver visits your loved one. Urgent service is also available.