CareHop believes in creating an inclusive community where everyone has a chance to succeed, and no one is left behind. That's why we support and spearhead many local initiatives that work toward enhancing the lives of our older population. The result is a healthier, happy society that works cohesively to build a better place for future generations.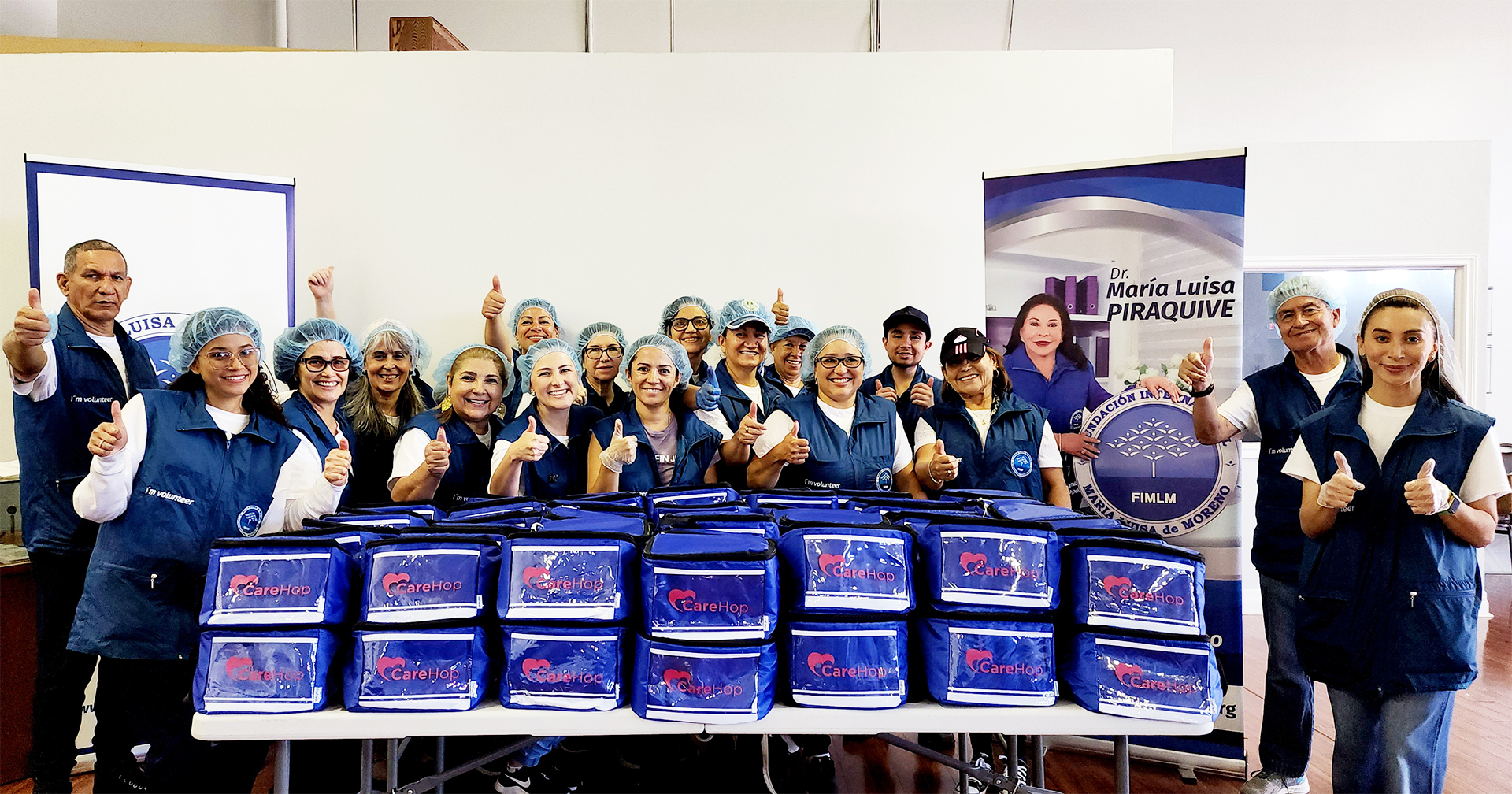 Maria Luisa de Moreno International Foundation is receiving giftbags from "Lights On for Seniors" program
Lights On for Seniors
Conceived by CareHop Founder Michael Lu in 2014, "Lights On for Seniors" is a local effort to bring "light" to marginalized seniors in our service area during the holiday season. With the support of our community partners, we deliver gift bags to the homes of seniors who are shut-in or isolated to remind them they're not alone. We delivered 1,000 bags in 2022 Thanks to our community partners:
"CareHop has been a wonderful partner of Progress Place. The "Lights on for Seniors" program has shone a bright light upon many seniors in our programs over the past couple of years. CareHop has gone out of their way to find sponsors that have provided a care package of needed items in the winter and then again in the summer for vulnerable and marginalized seniors. The seniors have been so appreciative of the items that they received – their faces light up with a smile from ear to ear! With warm thanks and appreciation to CareHop!!"
– Criss (Cristina) Habal. Executive Director. Progress Place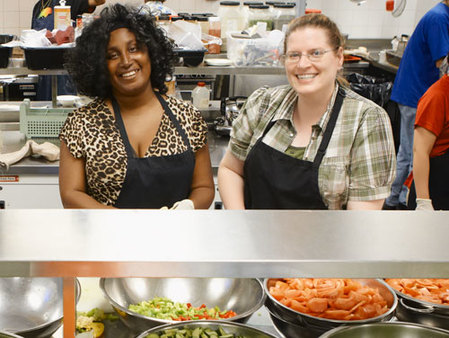 Progress Place's vision is that all people living with mental illness have the opportunity for full recovery. We are dedicated to improving the lives of people living with mental illness. We offer programs and services which provide opportunities for recovery through friendship, employment, education, housing and recreation in a welcoming and accessible environment of support, respect and dignity.
Hike for Hospice Palliative Care
We are active sponsors and participants in the Hike for Hospice Palliative Care, a national event that brings different organizations and people to raise funds and awareness of hospice palliative care. This walkathon-style event is unique in that hikers participate in events put on by their local hospice palliative care organizations, and funds raised are kept within the community where they were raised.
CareHop is proud to be involved with the Hike to support local organizations that provide access to quality hospice palliative care services.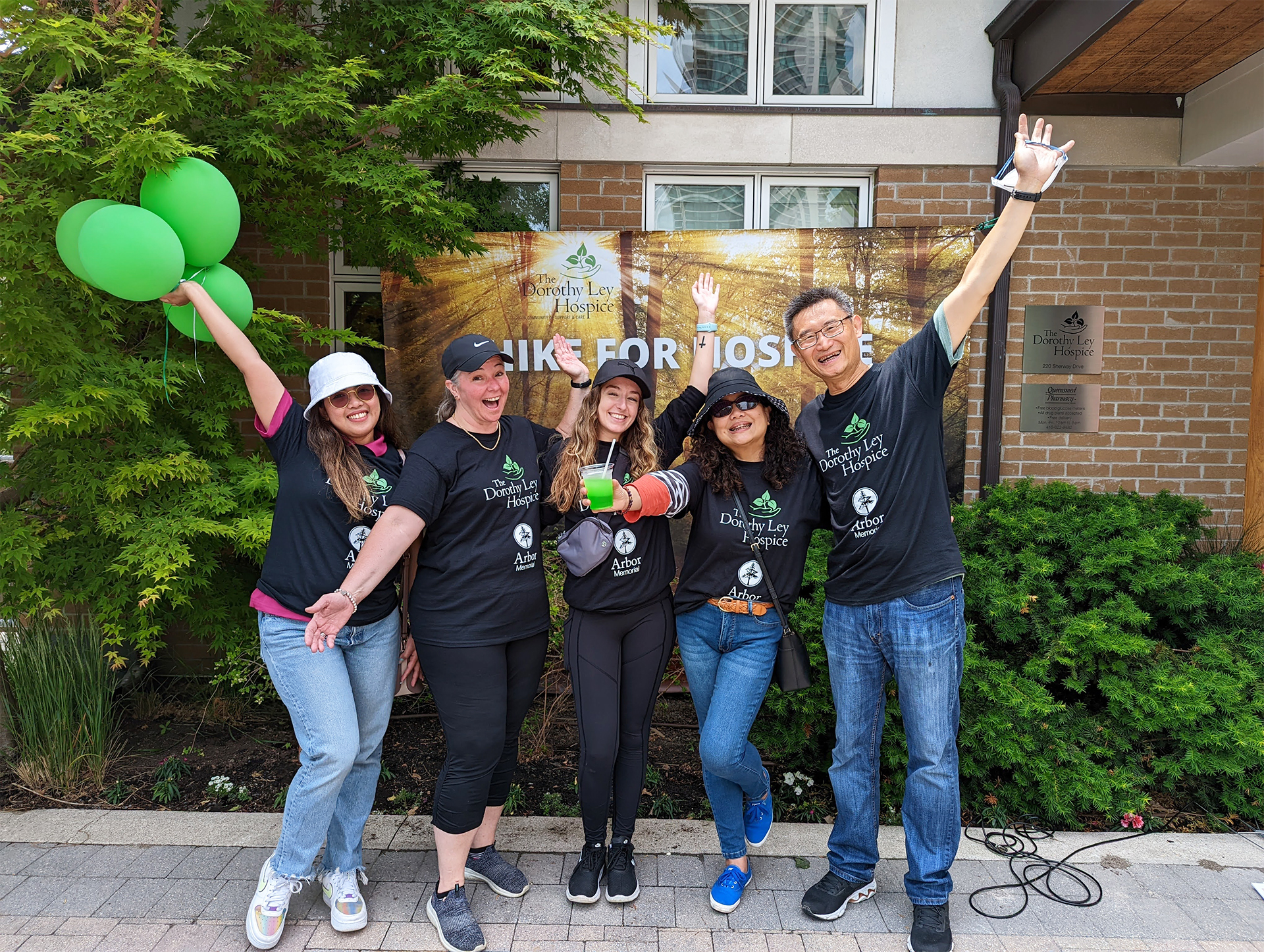 "The Carehop team was integral to the success of the Hike for Hospice last year! Their team showed up, participated, helped in every way they could – despite the rain. Their enthusiasm and energy helped brighten the day – as we are sure they help brighten many other's days. We appreciate Carehop's support with their time, talent, and sponsorship.
– Julie Brown, CFRE, Senior Manager, Philanthropy at The Dorothy Ley Hospice
ESS Support Services
Our Founder, Michael Lu, sits on the Board and chairs the Quality & Safety Committee of this award-winning not-for-profit community support agency. ESS Support Services, a community leader for 40 years, (formerly known as Etobicoke Services for Seniors) delivers high-quality services and accredited programs designed to support older adults, seniors, older adults with disabilities, families, and caregivers in the Etobicoke community and beyond.
"I have had the pleasure of working with Michael over the past three years. I have worked with him as a member of the Board of Directors for Etobicoke Services for Seniors. In particular, in his role as the Chair of the Board Quality and Safety Committee, Michael has revitalized our work in this area and significantly improved staff capacity and Board decision-making with respect to Quality and Safety issues.
Michael's experience in managing his own home and community care companies has also benefited ESS. Our recent Accreditation Canada Survey, where ESS was awarded Accreditation with Exemplary Standing, was in part the result of his leadership and guidance.
In many other matters that have arisen at ESS, the advice he has so generously provided has been invaluable to me. His willingness to share his knowledge and experience has helped me to function much more effectively as the CEO.
We have also worked together as peers on several Ontario Health Teams. This work involved supporting the complex set of changes and transformations taking place in the Ontario Health Care system. Watching him contribute to these committees allowed me to truly appreciate his understanding of health care issues and health system management."
– Alison Coke, CEO ESS